Graston Technique®
Soft tissue injuries (STI) are when trauma or overuse occurs to muscles, tendons, or ligaments. Most soft tissue injuries occur during sports and exercise, but simple everyday activities can sometimes cause an injury. Tendinitis and bursitis are common soft-tissue overuse injuries. Soft tissue injuries can be debilitating and annoying. At Pain Rehab Center, we offer the Graston Technique to help relieve the symptoms that might accompany your injury.
The Graston Technique® (GT) therapy effectively treats all soft tissue conditions, whether chronic, acute, or post-surgical. GT helps with acute and chronic injuries to fascia, tendons, muscle, and scar tissue of all kinds. It is used by several NFL, NBA, NHL, and Olympic athletes regularly. Graston Technique® therapy has resolved issues for patients that caused them to live with pain for years, sometimes decades. Say goodbye to costly anti-inflammatory and pain medications.
Benefits Of Graston Technique®
Here is a list of some of the benefits patients experience undergoing Graston Technique®:
Reduced scar tissue
Reduced pain and soreness
Reduced inflammation
Accelerated recovery time
Increased range of motion
How Graston Technique® Works
GT uses specially designed stainless steel instruments with unique treatment edges and angles to deliver an effective means of manual therapy. The use of GT instruments, when combined with appropriate therapeutic exercise, leads to the restoration of pain-free movement and function. The instruments are also used diagnostically to assess the kinetic chain efficiently using the principles of regional interdependence.
The technique and instruments used during the treatment process enable the treatment of scar tissue and fascial restrictions during rehabilitation, allowing for faster rehabilitation and greater success when the goal is restoring range of motion, eliminating pain, and bringing back normal function.
So, get started relieving your injury-related pain and accelerating your recovery by scheduling a consultation at Pain Rehab Center in Fairmount Heights for Graston Technique® Therapy.
Having Pain After An Auto Accident?
At Pain Rehab Center, we are highly experienced in auto accident injury care and rehabilitation. Call now to get started with your customized treatment plan!
What Our Patients Are Saying
Our patients share their experiences and find out why we are the top rated auto accident injury clinic in the Fairmount Heights-area.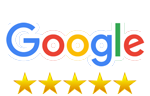 I have never been more welcomed and felt like family than at any other doctor's office that I have been to. The moment you walk into the doctor's lounge you are greeted by the most pleasant medical receptionist on this side of the planet. The professionalism of this staff and the care shown by the doctor is why I gave them 5 stars.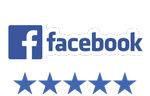 They helped me to heal after getting whiplash from a hit and run accident. They also worked with on how to pay for session. Definitely one of the best chiropractor experiences I've had.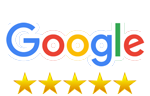 After an incident about 2 months ago I was not able to work due to low back pain and right leg numbness. My orthopedic Dr put me on some pills to make me even more drowsy and sleepy all day instead of helping me with the pain to be able to go back to work and I was also referred to a physical therapist in Washington DC for pain management. After 1 month and a half going there 4 times a week there was only very minimal relieve so I decided to talk to my attorney to be seen by another provider in the area. Then I found Dr Gela, she is very knowledgeable and professional and her staff are very friendly. They provided me with the transportation for every visits since I have no ride at this moment. Dr Gela was able to help me walk pain free in 5 visits and I returned to work after being out of work for almost 2 months. I highly recommend pain and rehab center if you are suffering from injuries.
New Patient Special!
We accept medical liens, so your road to recovery is easier! Get started by scheduling your free consultation with our doctor.